Nowadays, you can put and find everything online then the presence of your resume online is also vital for your career. For that purpose, there is a need to build a personal resume website that contains all the basic information of yours in which your academic record, your interest, skills, previous job description, and experience are included. It is the best way to get all the information about the applicant with a single link and easy access to the information that you want to know before hiring. If you don't know how to design a resume website and what should include in your website then don't worry, we share a complete guide about resume websites that helps you to create the website according to your need. Below we share a collection of free best resume website templates to design an impressive website.
Resume Website Template
Every person who applies to get hired for a job wants to stand up on the applicant's list. For that purpose, you need to submit an effective resume that focuses on the academic records, experience, and skills of the applicants. In this digital, you can create your resume website that shows how you are the best applicant for this job. Instead of submitting a resume with a cover letter document, it is easy to share a link to your website so that the employer easily accesses the information that he wants to know about you. Now it is up to you how you can create an extraordinary thing to present your experience, skills, resume, and other related information.
Below you can see the list of resume website templates to design a vibrant website for your resume. It is the best way to present yourself as an applicant to potential employers or agencies. With these rich-featured resume templates, you can set up your website in a few clicks. Browse our collection to get stylish, responsive, and easy-to-use resume website templates to display your experience, skills, portfolio, your interest, and academic record professionally. It is easy to customize these templates with multiple customizable options that help you to design the website according to your needs.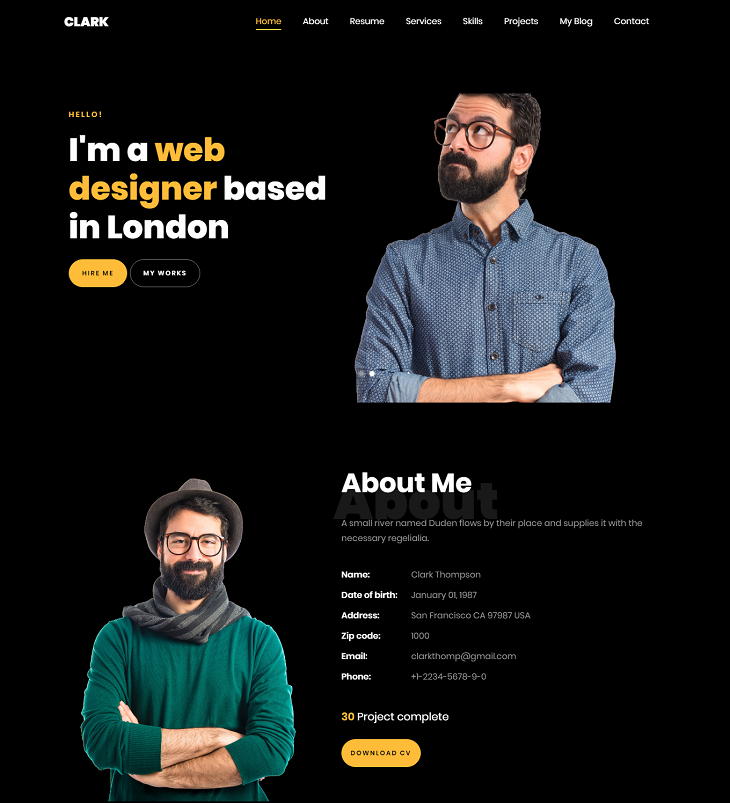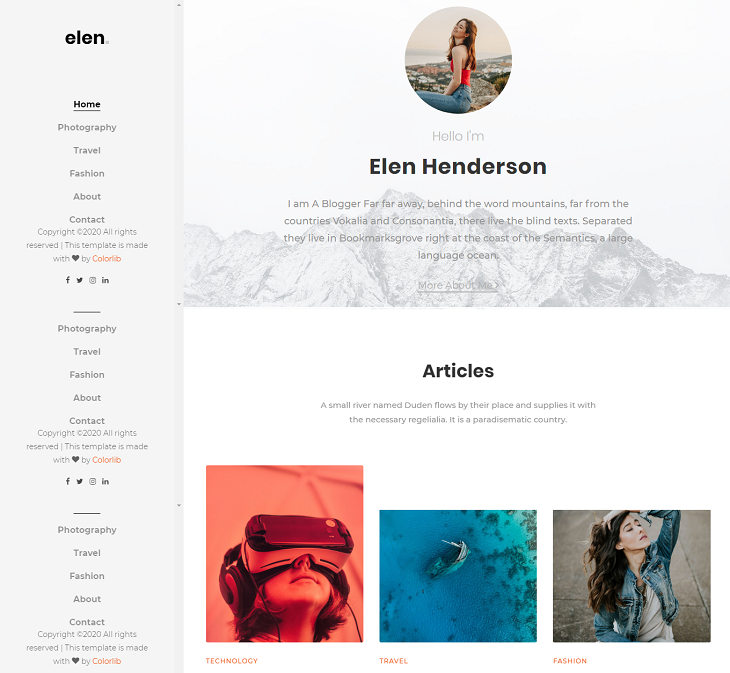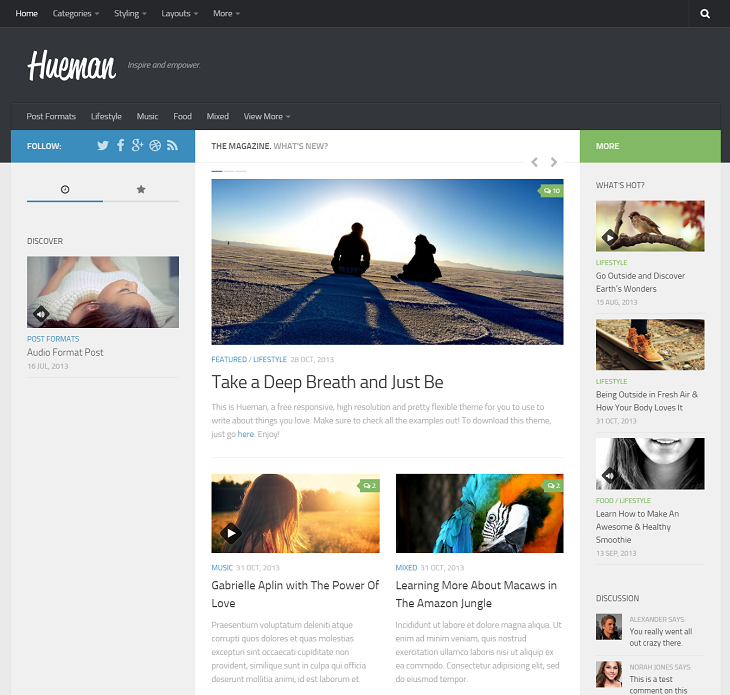 Steps to create the resume website from scratch
If you want to create a vibrant resume website, then below, we share some steps that help you to create a well-designed resume website from scratch. 
Purchase the domain name
As you know, the traditional resume trump the online resume. To create an attractive theme, first of all, select the domain name that is the name of your website something like abc.com, and purchase the domain name.
Get the hosting plan
After buying the domain name, the next step is to choose the hosting plan. You need to purchase the hosting of your website from the same provider where you are buying the domain name.
Get a stylish template
To design your resume website, the next step is to get an elegant resume website template that is according to your needs. You can choose the free and premium versions of the website template, but we share a list of free resume templates. 
Add profile photo
Potential employers or agencies want to know who you are and how you look. Place a professional photo at the header of your homepage. Make sure to add a professional photo instead of family or another picture clicking in the home. 
Now is the time to add the related sections to your resume. 
Add the homepage: Add the homepage that should include a photo of yours with a summary of who you are and what you do.
Add the experience section which includes the experience that is related to the job you're applying for. 
Include a section that represents your academic record.
Highlight the skills that you have clearly and concisely.
Add your achievements, awards, and projects that you've accomplished.
Add new post
If you want to rank your website up, then regularly add new posts to your blogs.
Customize it
Use multiple customize options to design the front of your website and select the color scheme that is best for you.

What should your resume website 
Things that should have your resume website are as follows:
A focus: Keep in mind the purpose of creating this site and design according to it. Design your site to keep in mind who will read this site and how you highlight your skill and experience of yours.
Appropriate font: Sometimes, the designer uses some inappropriate font for the text of the website. Make sure to use an appropriate font that is easily readable by the site visitors.
Elegant color: Use elegant color for your font.
Your introduction: It is just like the "About" page that contains the necessary information about yours that the employer wants to know.
Contact information: Contact details in which your address, phone number, fax, and others are included.
Resume: A detailed description of your academic details, skills, experience, achievement, and awards.
Description of your work with the sample: Upload some sample work that you have done during the previous job.
Other links: Links associated with your work.
Testimonials: It is optional to add to your website. Testimonials are the words that your employer has said about you.
A blog: A regular blog on your website helps to make your site more professional.
Benefits or advantages of online resume
Pre-designed resume website templates are available to make your work easier and help you to design a stunning resume website. These templates are available with multiple customizer options and rich features. You can find here the multipurpose simple website templates and themes that are perfect for your work. Nowadays when online resumes replace traditional resumes in hard, it is essential to create a vibrant website. It gives you lots of advantages, some of which are as follows:
Easily accessible
Allow to make changes easily
Easily and quickly shareable
Available in different formats